Christmas is believed to be the happiest time of the year. You may not be happy and content with your life, but the spiritual and positive vibes of this holiday can help you stay joyful. During this holiday season, people tend to focus on the good rather than the bad. The joy of Christmas helps enhance people's bonding and belief in God. Thus, you stay calm and optimistic even on your bad days.
Happiness found within an individual tends to make them feel kind and courteous towards others. People wish to spread Christmas joy by doing little deeds of happiness. Visiting shelter homes and childcare hospitals are visited often. People tend to donate more to the homeless, such as food, blankets, and clothes. Some may also spend time with the elderly and orphans.
Apart from blessings for the needy, happiness is also found in wrapping presents for friends and family members. The Christmas spirit makes us believe in the saying, "it is more blessed to give than to receive."
My prayer at Christmas would be for people to find themselves saying, "I wish we felt like this all year long." Now, we will be discussing certain aspects of life that can help us remember how to keep the joy of Christmas in our lives throughout the year.
ASSIST OTHERS
Serving others, especially those in need, is considered to be the most noble deed. Providing financial as well as emotional support to others will open the doors of joy to flow into their lives and your own. God bestows his kind children with a crown of beauty instead of ashes. He uses their sorrow to develop more compassion.
Your focus will shift from struggling with your problems to feeling joyful when you see the happiness on the faces of those you help. For instance, be a part of a charity program or donate food, toys, clothes, or medicines to the homeless on your own.
VALUE FORGIVENESS
Not giving or receiving forgiveness leaves bitterness in your soul which makes you unhappy. Therefore, one needs to free themselves from this sourness. Forgive those who hurt you and do not carry the grudges for long. Forgiving doesn't mean forgetting or excusing what happened, but it means trusting God to heal your pain.
Likewise, one must learn to forgive themselves for hurting someone and then ask for forgiveness from God and that person. This will again liberate you from the burden of guilt and you can rejoice in the happiness around you.
EMBRACE GRATITUDE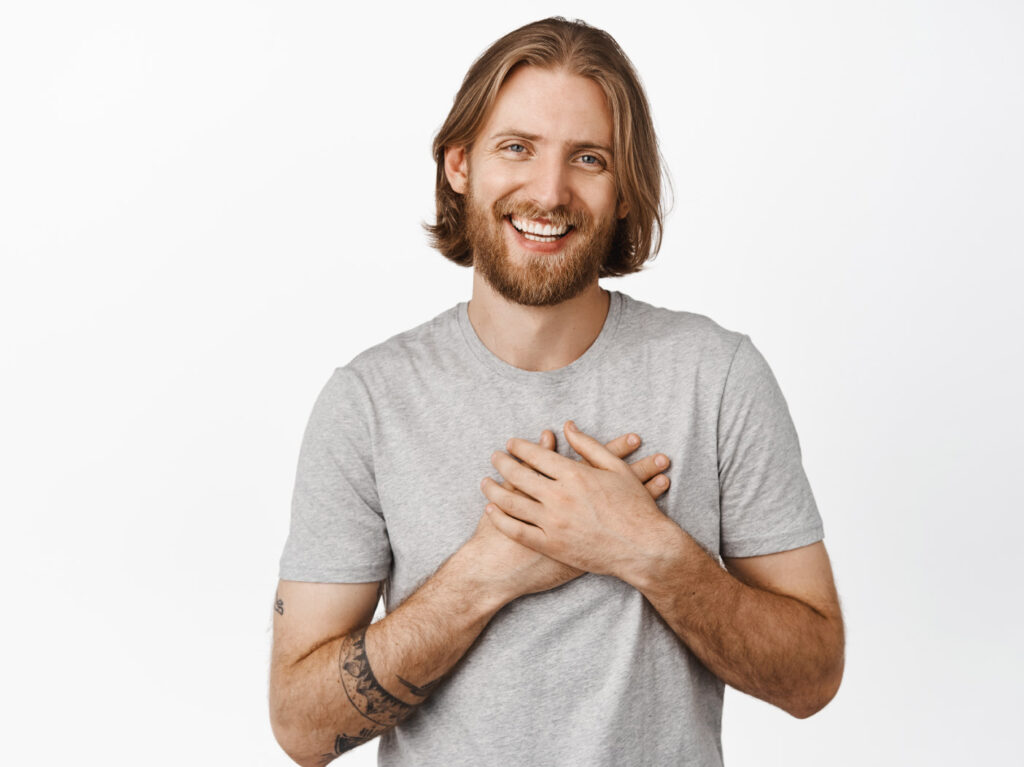 Although we are living in a world full of fear, there is always something to be grateful for. For that reason, start your day by listing at least five things you are grateful for and it will fill your soul with positivity and security the whole day. On the contrary, complaining about everything makes you depressed and sad and your bad mood persists for the rest of the day.
DON'T JUDGE ANYONE
God has created all of us with different levels of perception and patience. Therefore, every individual will react to the same situation differently. So tell me now, how can you give someone a side-eye or pass a judging comment based on your viewpoint only.
STOP UNDERRATING YOURSELF
If you want to learn how to keep the joy of Christmas alive, stop self-doubting. Criticizing or misjudging yourself directly affects one's mental health and goal-setting capabilities, inhibiting growth. To overcome this negative behaviour,
stop comparing yourself to others
think about your past achievements
spend time encouraging people
be skeptical of what you think
exercise self-compassion
STAY IN PRESENT
Staying in the present basically means staying mindful. This helps you to pay better attention to the events happening around you. You stop dwelling on your past or dreaming about your future. Consequently, one is attentive to his or her interpersonal relationships and feels more confident and less stressed out.
VALUE YOUR 'ME TIME
Today, we all have stuck ourselves in an over-occupied lifestyle and it has left no time for just me, myself and I. We are either busy with our phones, doing long hours of work or busy with social events. However, living in a society demands interaction with our social surroundings and so we cannot ignore it. So, if planning out a solo trip for two long days is not possible frequently, take yourself on a solo spa weekend getaway. A 30-minute morning yoga or meditation can also give you inner peace and strength to deal with the challenges of the day.
GIVE CLOSURE TO A TOXIC RELATIONSHIP
One's mental and emotional peace majorly depends upon the people we are connected to closely. But at times, we unknowingly permit some toxic individuals to enter our lives and become obsessively attached to them. This makes us commit to and stay in relationships that do not serve us.
Although these kinds of bonds should end whenever we get the insight, we can sometimes lack the courage to do so. We get afraid of being alone or scared of the thought that we'll never find anyone else. Thus, be brave and work on improving important relations like the one with your parents, and siblings and encouraging friends.
FOLLOW A BALANCED DIET
A healthy gut promotes a healthy mind and soul. Therefore, consuming a balanced diet will improve your overall health. This type of diet will include a variety of foods providing adequate amounts of nutrients and limiting the consumption of unhealthy items. However, you need not drop your treats, fast food and alcohol completely. Just learn to have treats in moderation.
A healthy gut will improve your immunity against many diseases and also improves your memory and mood. Thus, a healthy diet plays a major role in answering the question of how to keep the joy of Christmas alive throughout the year.
STAY ACTIVE BY EXERCISING
Doing any amount of moderate to vigorous physical activity promotes some health benefits. Thus, try and stay active by any mode of exercise such as cycling, brisk walking, playing sports, or swimming. We can now list certain important benefits of exercising.
Controls weight
Boosts energy
Improves muscle strength
Enhances metabolism
Reduces the risk of diseases
Improves sleeping pattern
Uplifts your mood
SLEEP ENOUGH
Although we are aware of the fact that at least eight hours of sleep is necessary for our body, we tend to ignore it. Prioritizing our work and fun has led to this lack of time to sleep, which adversely affects our body's functioning. However, improving our sleeping patterns will offer many benefits to us.
Memorize better and retain information
Focus better
Eat healthier
Feel less stressed
STAY HYDRATED
As per scientific studies, about 6-8 glasses of water are required by our body daily. But the hectic schedule makes people struggle to drink an adequate amount of water in a day. Hence, be mindful of your fluid intake and enjoy the positive effects on your body. You can beat dehydration, too much energy loss and problems like constipation with this simple habit.
DRINK LESS ALCOHOL
Alcohol consumption occasionally at events and gatherings is acceptable. But if we find ourselves overindulging, steps have to be taken back. The limited range advised for women is not more than one drink and not more than two drinks for men. However, overconsumption will harm your health in the long run.
Raises your blood pressure
Stroke and heart diseases
Digestive problems
Cancer of the liver, mouth, breast etc
Learning and memory problems like dementia
TAKE OUT TIME TO TRAVEL
Perhaps everyone keeps on dreaming of travelling every month or two but gets stuck in their busy schedule. Well now is the time to change all that! It will definitely decrease your stress and encourage your creativity. It will also keep your mood uplifted both at the time travelling and when you have to go back to work.
CONCLUSION
Hopefully, you may have been enlightened by these ideas of how to keep the joy of Christmas alive throughout the year. Although we might not be able to control everything happening in our lives and around us, we ought to make the most of what we can control.
Download the JOYSCORE APP to enjoy the beauty of your lives to its fullest.
Download on the Appstore
Get it on Google Play